Where people can be authentic and have a sense of belonging
Our Values
Being a certified B Corporation, we work alongside clients who share our values, to deliver successful products which delight and have a positive impact on the world.
Be Human
Be yourself and recognise it in others.
Learn together
Rely on each other and get curious.
Raise the bar
Good enough doesn't cut it, always push forward.
Use the freedom
We can control the future and make it what we want.
Enjoy the journey
Celebrate, even when we fail.
Equal opportunity
We foster true diversity of thought and have a commitment to creating a workplace where people of every race, gender identity, sexual orientation, age, physical ability or attribute and religious belief feels included, is appreciated for who they are and can have the space to thrive and grow.
ustwo is where I really glowed up, as a designer and as a person.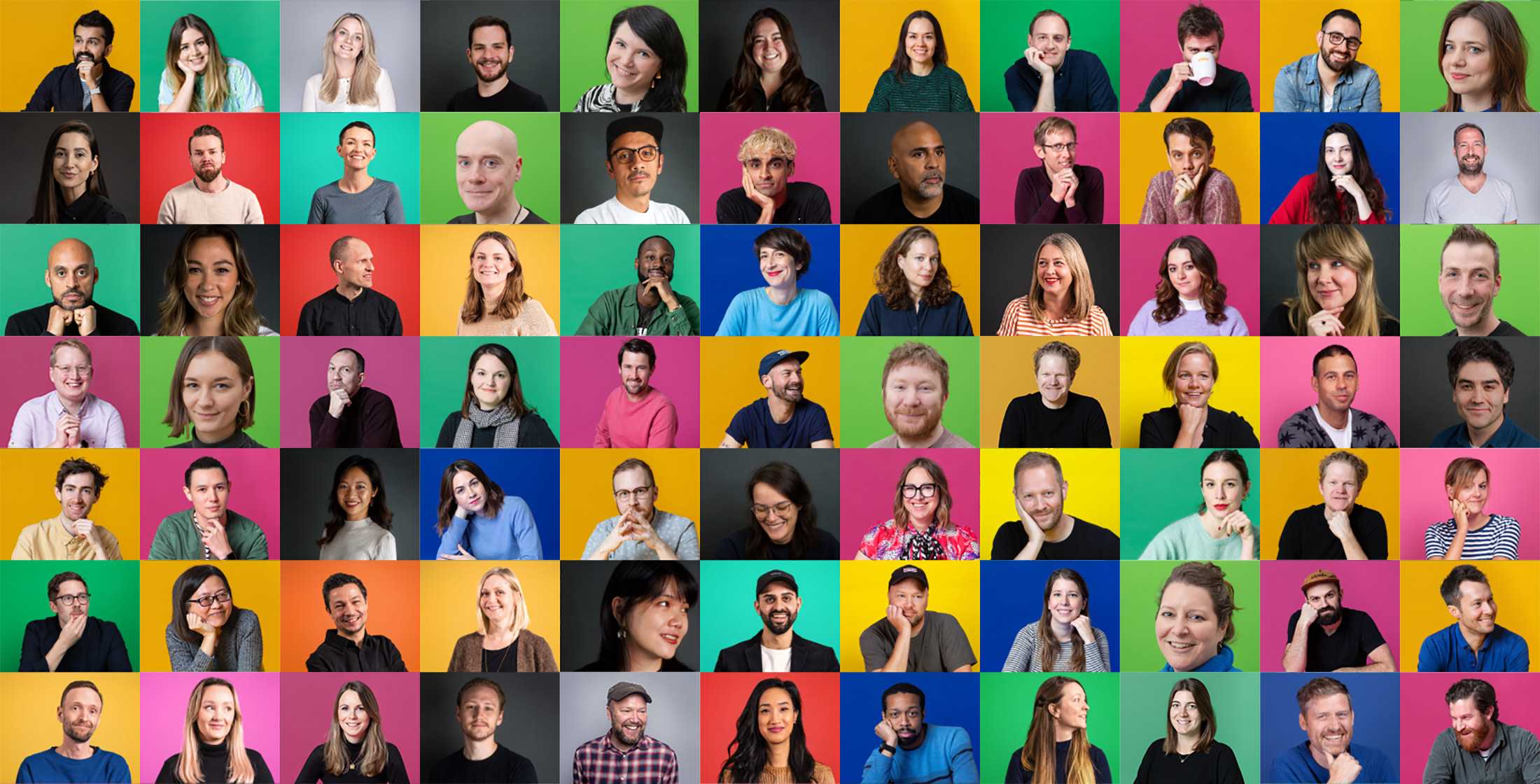 Welcome to ustwo
Our company's working culture is a cornerstone of who we are and what we believe in. We foster an environment where creativity, collaboration, and personal growth thrive.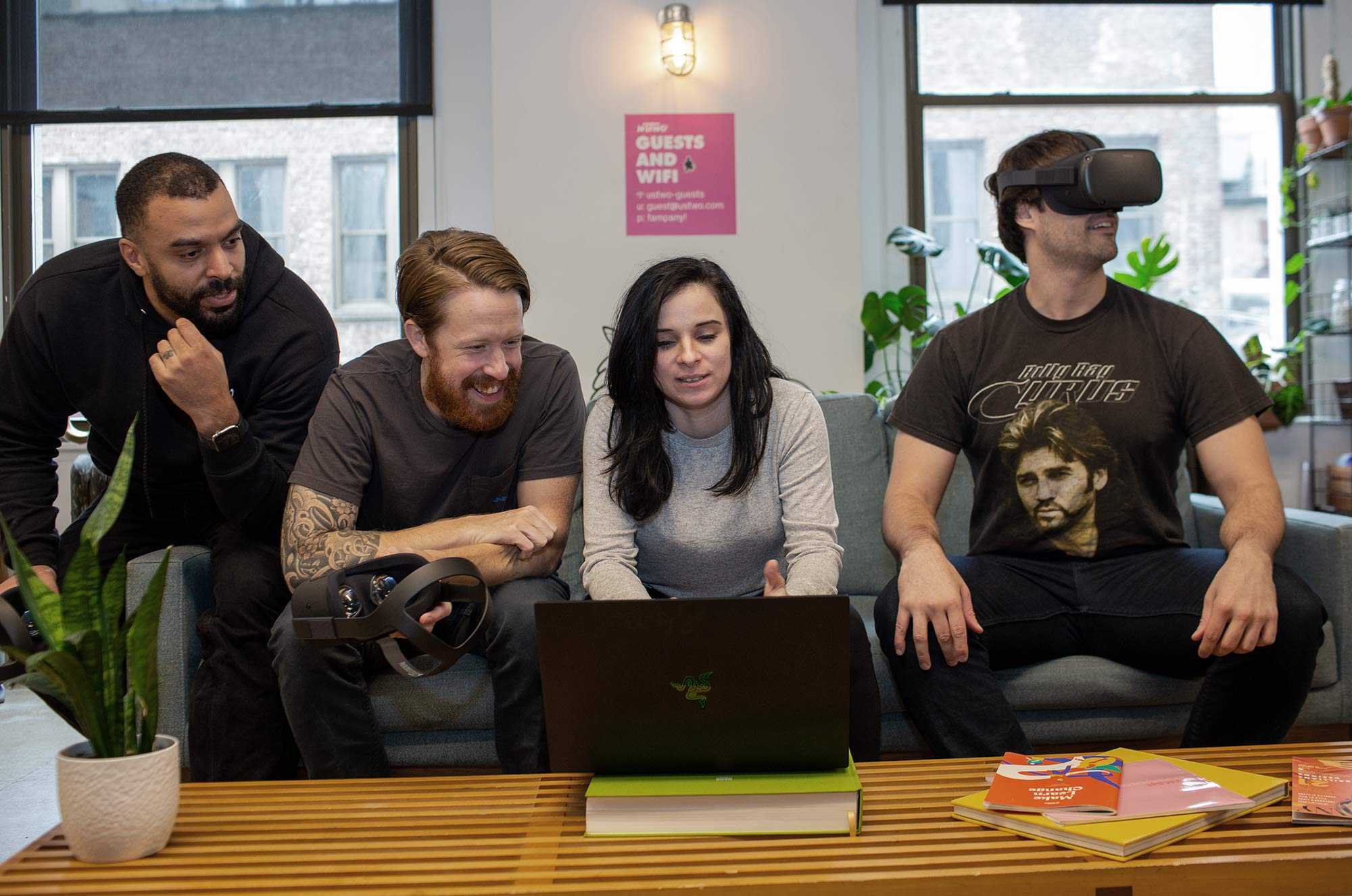 Our Culture
We value diversity and inclusion, believing we work better when every individual brings their perspective to the table.
We actively encourage open communication and a supportive atmosphere to thrive whilst prioritising the well-being of our employees from work-life balance to providing opportunities for personal development.
We work hybridly
We embrace a progressive approach to work that combines the best of both worlds. With the understanding that flexibility and adaptability are key to success in today's fast-paced world, we have created an environment where individuals can seamlessly transition between working remotely and collaborating in our studios.
With five beautiful studios globally, we provide the space for ustwobies to meet, collaborate and build strong working relationships.
Our global partnerships and initiatives
Partner with Flipside to help 18-25-year-olds enter the Product Design industry,
Partner with Where are the Black Designers? to highlight black talent in the creative industry,
Host the Mindful Co-working sessions for Black and Good,
Host portfolio reviews, studio tours and mentoring for young people to access the industry,
and we volunteer to support local charities
We want to nurture and grow our industry
We are passionate about driving innovation and fostering knowledge-sharing within the tech industry. From conferences and workshops to hackathons and networking sessions, our events provide valuable opportunities for learning, collaboration, and networking.
We believe that by bringing the tech community together, we can inspire creativity, facilitate meaningful connections, and contribute to the growth and development of the industry as a whole.
We are enviromentally conscious
We prioritise minimising our carbon footprint by implementing energy-efficient technologies, promoting recycling and waste reduction, and sourcing eco-friendly materials.
We keep track of emissions and are one of 1800+ companies committed to the Net Zero by 2030 pledge.

We support employees transition to green energy and offset home and travel emissions via ecology.
Our largest studios run on green energy and anniversaries are marked by planting trees in our forest.

Our website is hosted on servers located on power grids that are 100% renewable in Oslo and Montreal.