We help our clients to conceive, design, and build digital products that users love
What is a Digital Product?
Apps or websites, games or watch faces, we create digital experiences that are stand-alone or connect to physical products and services.
How we do it
We work in an outcome-based, Agile manner that empowers individuals and teams to do their best work.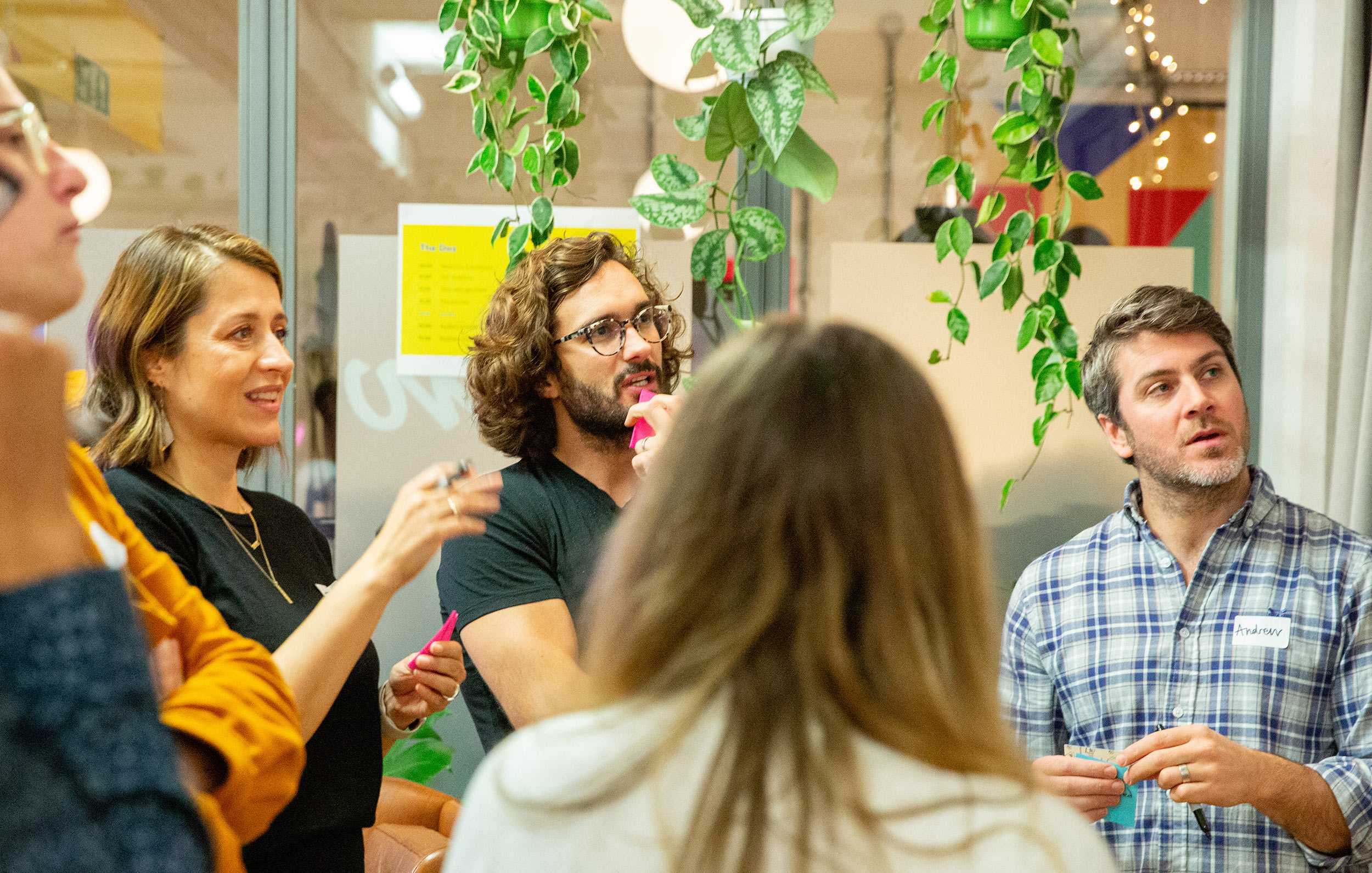 We engage users
Meeting user needs is not enough. We focus on both the "jobs to be done" as well as the "joys to be had".
From idea to launch
We partner with clients from discovery through to scale, building the right thing and building it right.
We work as one team
The line between "client" and "partner" blur. We work as one team, delivering value transparently.
We are Agile
We're customer obsessed, outcome focused, and willing and able to embrace change along the journey.
They truly understood my brand, my mission, what I was trying to achieve... they built a team around my needs.
Our Services
Design, Tech, Strategy, Delivery, and Product; we always make sure we have the right skills in the room.
Design
Product, Service, Game, Metaverse
Design Systems
Design research
Strategy
Growth strategy
Business design
Proposition development
Product
Product Strategy
Product-led Transformation
Product Planning and Prioritisation
Delivery
Agile delivery
Capabilities building
Leadership and Culture Change
Technology
Mobile, Full Stack, Game, Metaverse
Tech strategy
Solutions architecture
Prototyping