Our Work
Co-operate, connecting people in communities that need each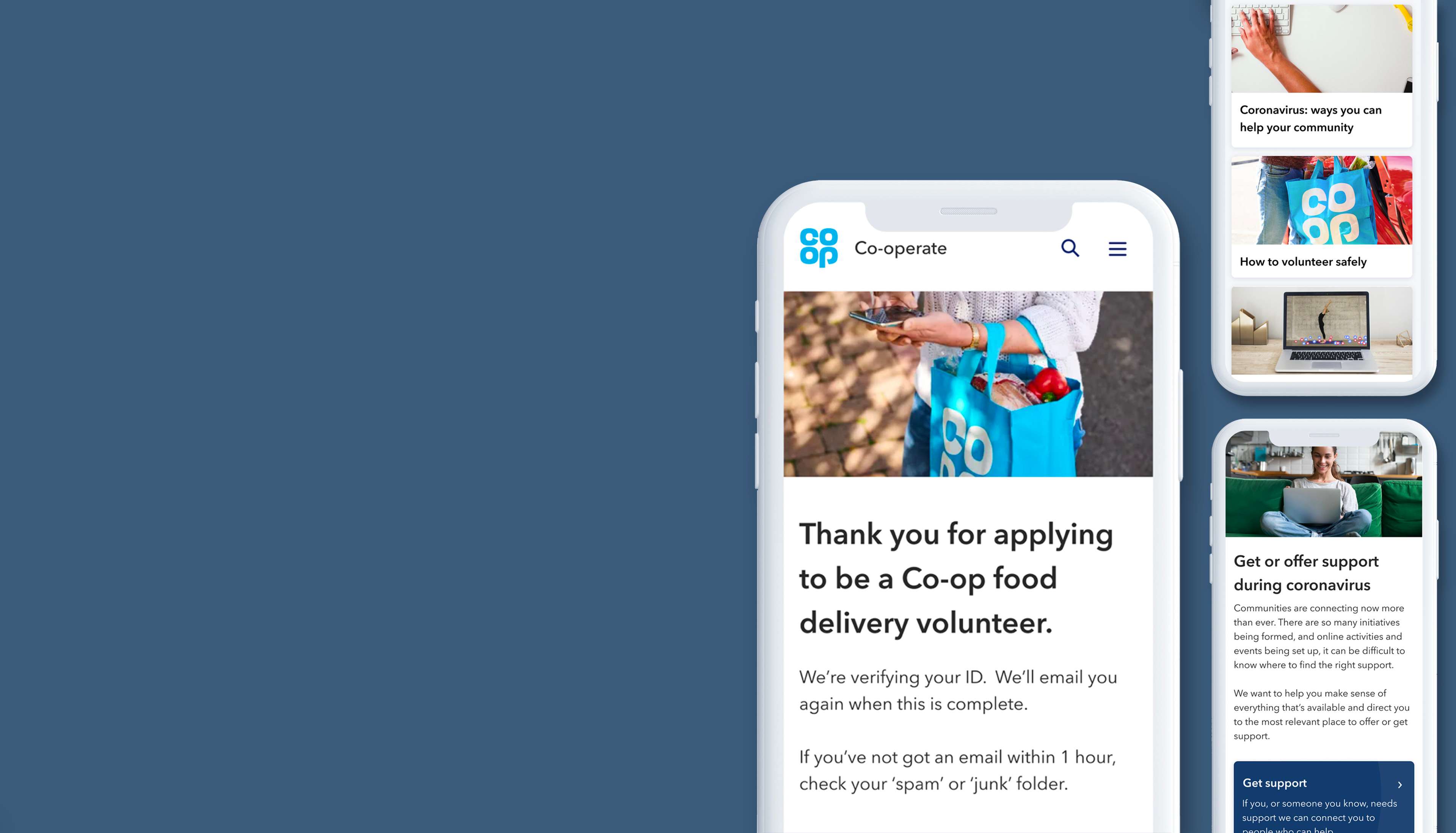 The Co-op – the UK's leading convenience retailer – is all about community. Its Co-operate platform launched in 2019 to help people in local communities make good things happen together through face-to-face events, activities and groups.
Ustwo had started working on the platform in January 2020 but, when the UK's coronavirus lockdown began in March, our brief quickly changed, and we helped pivot the service to an online resource connecting those who need help with those keen to provide it – in just nine days.
Acutely aware of the context for this project, we didn't break stride when lockdown was announced, and set everything else aside to pull a rabbit out of a hat. The pace at which we reconfigured our teams and got the platform live was testament to the team's professional passion, collaboration, and desire to do something to help.Claudia Ehmke, Product Principal at ustwo
Time to pull together
We worked in true partnership, restructuring our existing Co-op project team and integrating fully with our client-side co-workers. Having already set up our studio to work effectively from home, we helped the Co-op's team get through the same transition smoothly, and hit the ground running to meet our ambitious timeline.
In response to the overwhelming number of people eager to help their neighbours but not knowing how, we worked together to pivot the Co-operate platform into a national resource to facilitate support during the crisis. The site now offers people a way to sign up to offer or ask for help in their community, plus online resources including online fitness classes, home-schooling help, tips for getting help and volunteering safely, and looking after mental wellbeing during lockdown.
ustwo's team helped us to sense-check our ideas by thinking three steps ahead and analysing the impact on the people who use the platform, both now and in the future. Their vision and understanding of the entire customer journey and technical functionality were critical in turning this around so fast.Adam Warburton, Head of Digital Product at Co-op
Collaborate and Co-operate
It was incredibly rewarding to work on something that we knew would have a meaningful impact on communities across the UK – particularly during a global crisis. The country's need for co-operation and community is acute and, within a single week of launch, thousands of people asked for or offered support through the platform.
We're proud to have been able to rapidly deliver a way to connect people in communities that need each other more now than ever.