Advancing innovation in health technology to improve patient care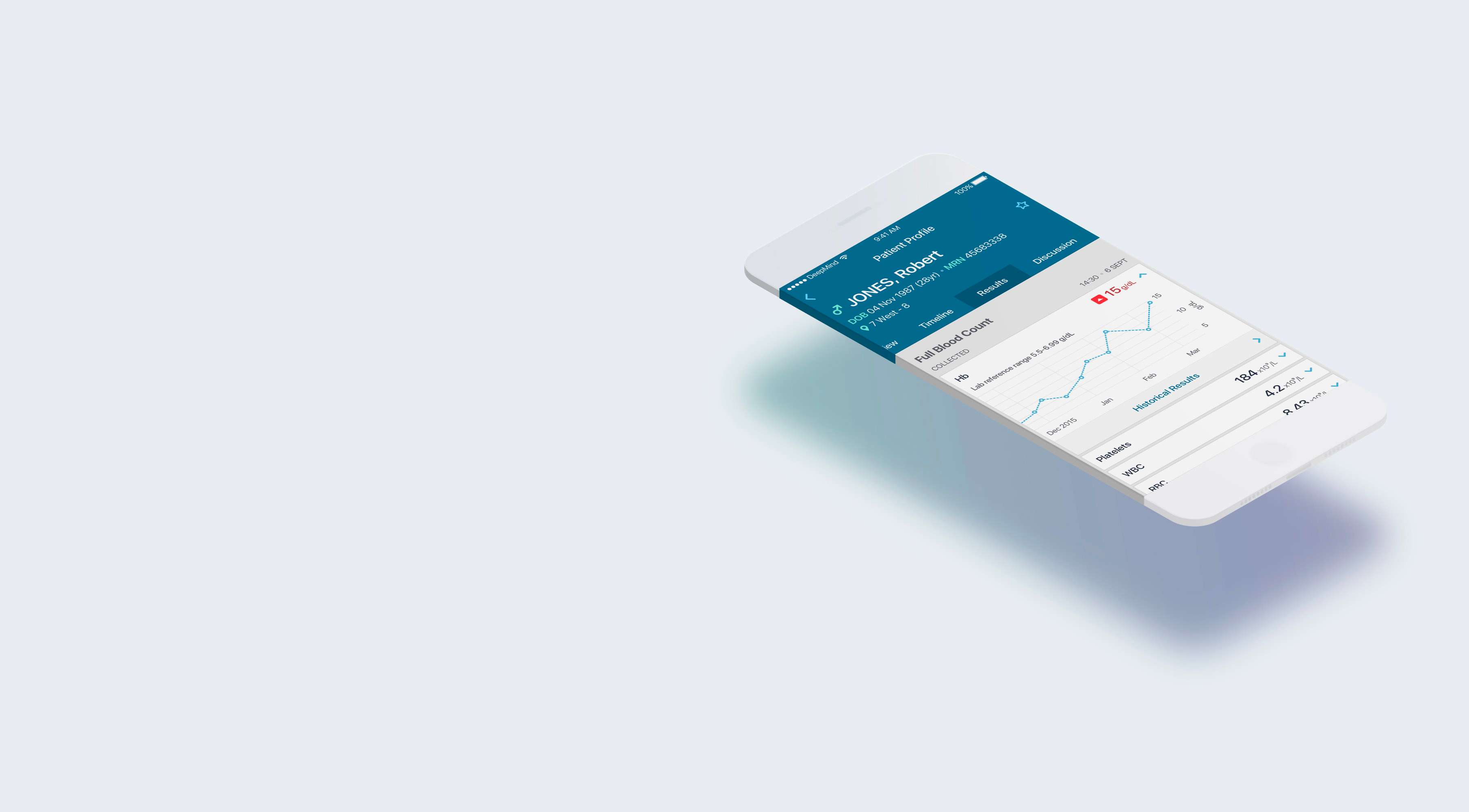 Designing New Tools with Clinicians and Patients
Doctors and nurses are experts and they need to absorb complex information under stressful conditions. The Streams app provides real-time alerts and information, pushing the right information to the right clinician at the right time, so they can provide the best possible care.
Watch Deepmind Health partnership with the Royal Free London NHS Foundation Trust
Streams was rolled out at the Royal Free Hospital in early 2017 and is receiving very positive feedback from clinicians and patients. ustwo has been DeepMind's design partner on the Streams project, using simulated data (as opposed to real patient data) to scope out, design and implement important features.
DeepMind credits ustwo's excellence in user-centric design with the smooth adoption of the app by clinicians. Simon Bouton, Programme Manager for Streams at Deepmind, says "ustwo brought impressive design skills to the team enabling us to work much more quickly to get Streams out there into the hands of nurses and doctors. They were also able to work with our stringent security standards, which are vitally important to any work in health."
Designing tools for clinicians in a hospital environment presents specific challenges – presenting complex data under the highest security standards, considering edge cases and incorporating medical terminology. It involves understanding the intense daily pressures that clinicians are under as they save lives, and ensuring the product supports and empowers them in their work to improve patient safety.
ustwo have been fantastic partners for Deepmind Health. They very quickly embedded within our team, internalised our culture and delivered excellent results. It's so rare to find a team that is so flexible and can integrate so well so quickly.Mustafa Suleyman, Co-Founder and Head of Applied AI at DeepMind
Streams operates in a highly regulated environment and is CE marked as a medical device.
Note: All data shown in imagery is simulated.