Collaboration with Facebook to build a flagship game, Go Go Bots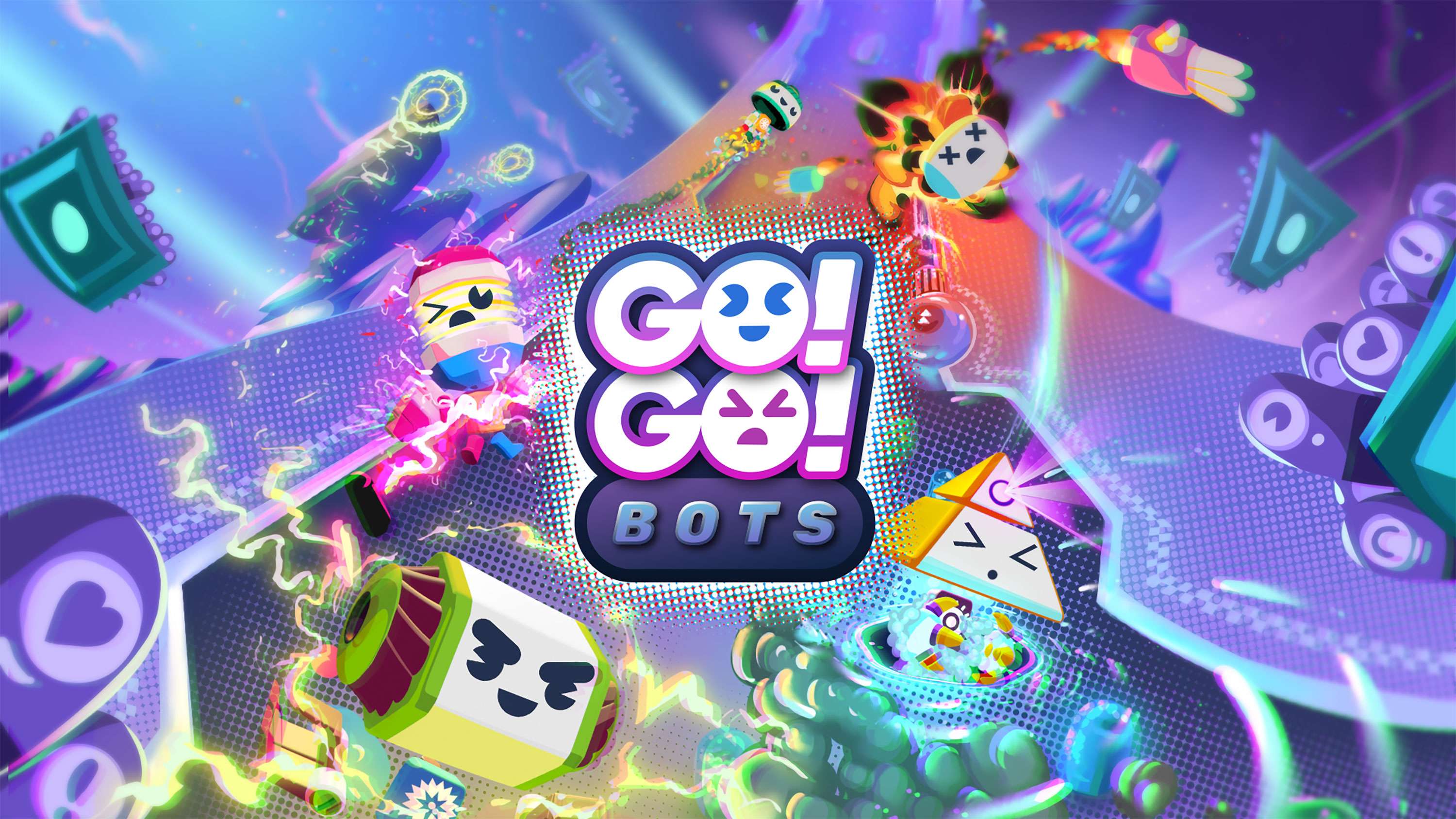 What we did
Facebook Gaming's mission is to build the world's gaming community by offering rich experiences that enable friendly competition and instant playability. Their team asked ustwo to engage players and inspire developers by creating an HTML5 game that would showcase the very best of what the platform has to offer. The result: Go Go Bots.
Delivering player enjoyment and business value
During our four-year-plus relationship with Facebook, we worked with them on the foundational vision for the Facebook Gaming platform, so this brief presented a gratifying opportunity to realize the goal we helped to define. A two-day, hands-on version of our Game Equation Workshop with the client team clearly revealed what the experience needed to look and feel like for players, and what it needed to achieve for the business – chiefly, making the most of the platform's unique and brilliant features.
Our collaboration produced Go Go Bots: a fast-paced, strategic climbing game set in a glitchy, cyberpunk future. Choosing from one of five mechanical characters – each with its own unique powers and attributes – players race against the clock and each other to navigate hazard-strewn obstacle courses. With two game modes focused on friendly, multiplayer competition (and powered by the world's largest social network) Go Go Bots is specifically designed to connect people.
Spreading positivity through play
While it's deeply rewarding to have designed and developed a game for one of the world's biggest platforms, for us, the added value of this project is the contribution it's making to Facebook Gaming's mission to enable people to connect through their shared passion for play. Facebook Gaming is a platform for everyone.
Play is in our DNA. As creators, we're at our best when we're blending our expertise in the product and gaming worlds to create experiences that are as delightful as they are usable. Our gaming credentials and design heritage enabled us to bring true craft to bear in this project, and we're deeply proud of the result.
Chris and Maz talk to Creative Review about the creative and development work behind Go Go Bots