Using AR to give every plane passenger a window seat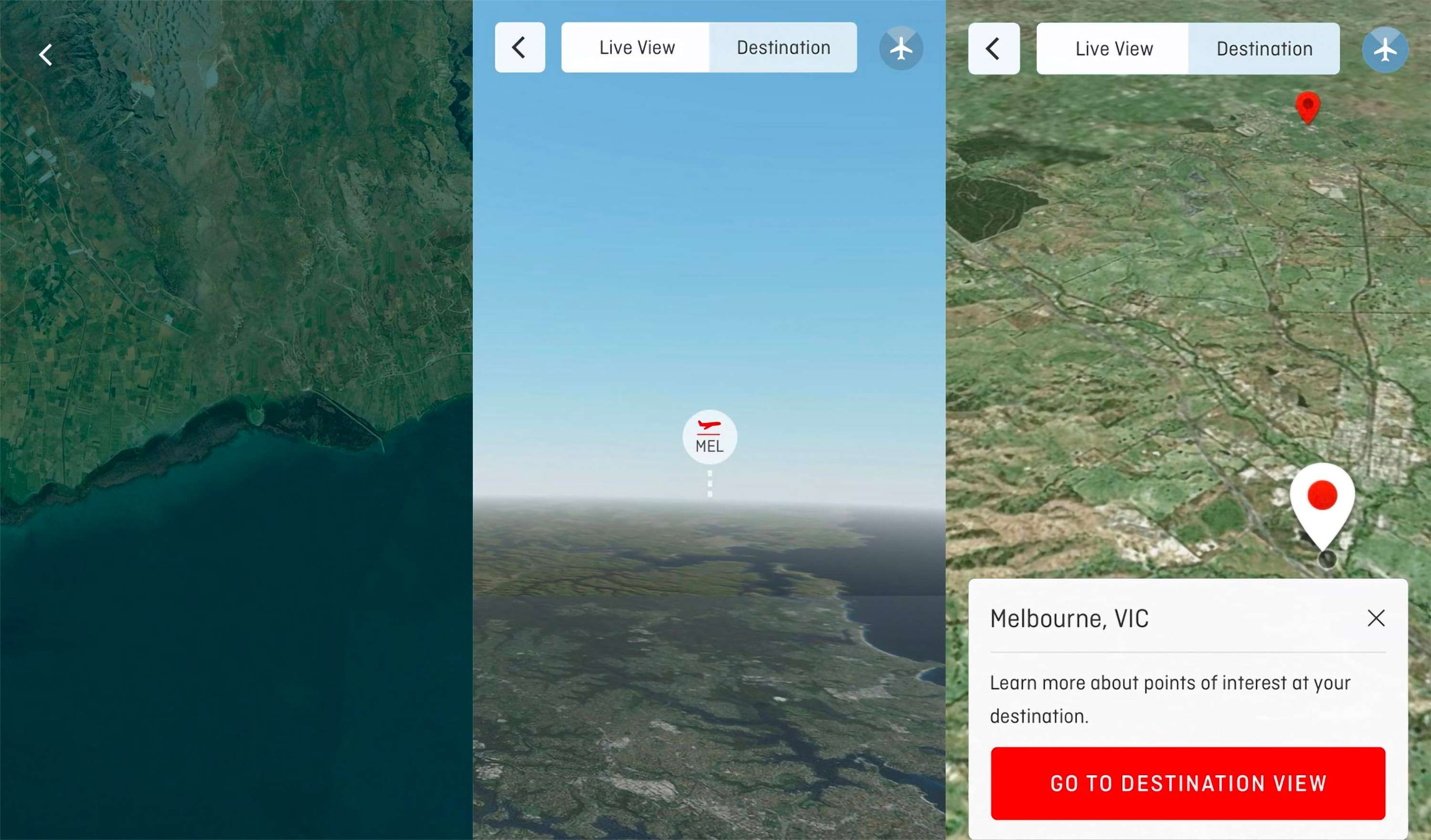 The Problem
How do you encourage brand loyalty in a competitive travel industry where cheap flights drive consumer decisions? Qantas wanted to give passengers a unique inflight travel experience that would keep passengers informed and entertained throughout their journey, and strengthen their connection to the Qantas brand.
What We Did
As part of the larger Qantas Inflight Portal project we asked the question, "What if every passenger had a window seat?" Our solution was 'Flight View', an augmented reality feature which shows passengers a 360 degree view of the landscape beneath the plane.
Flight View uses satellite imagery to create a 3D landscape of the area passengers are flying over. Using their mobile devices, passengers can 'look around' the outside of the aircraft, while also tapping on markers to learn more about key points of interest in the landscape.
What We Learned
Developing an AR feature for an aircraft moving 900km/h required us to consult with a literal rocket scientist to develop the land markers. While we were initially unsure of Flight View as a truly useful feature, it was incredibly popular with users who were delighted and surprised when using the prototype; proving that you can never underestimate the emotional response of users to your product.
Meaningful Impact
As one of the most used features of the Qantas Inflight Portal, Flight View delivers a unique experience exclusive to Qantas passengers and builds a positive emotional connection to the Qantas brand.