An award-winning meditation app that helps refugee children with PTSD and anxiety.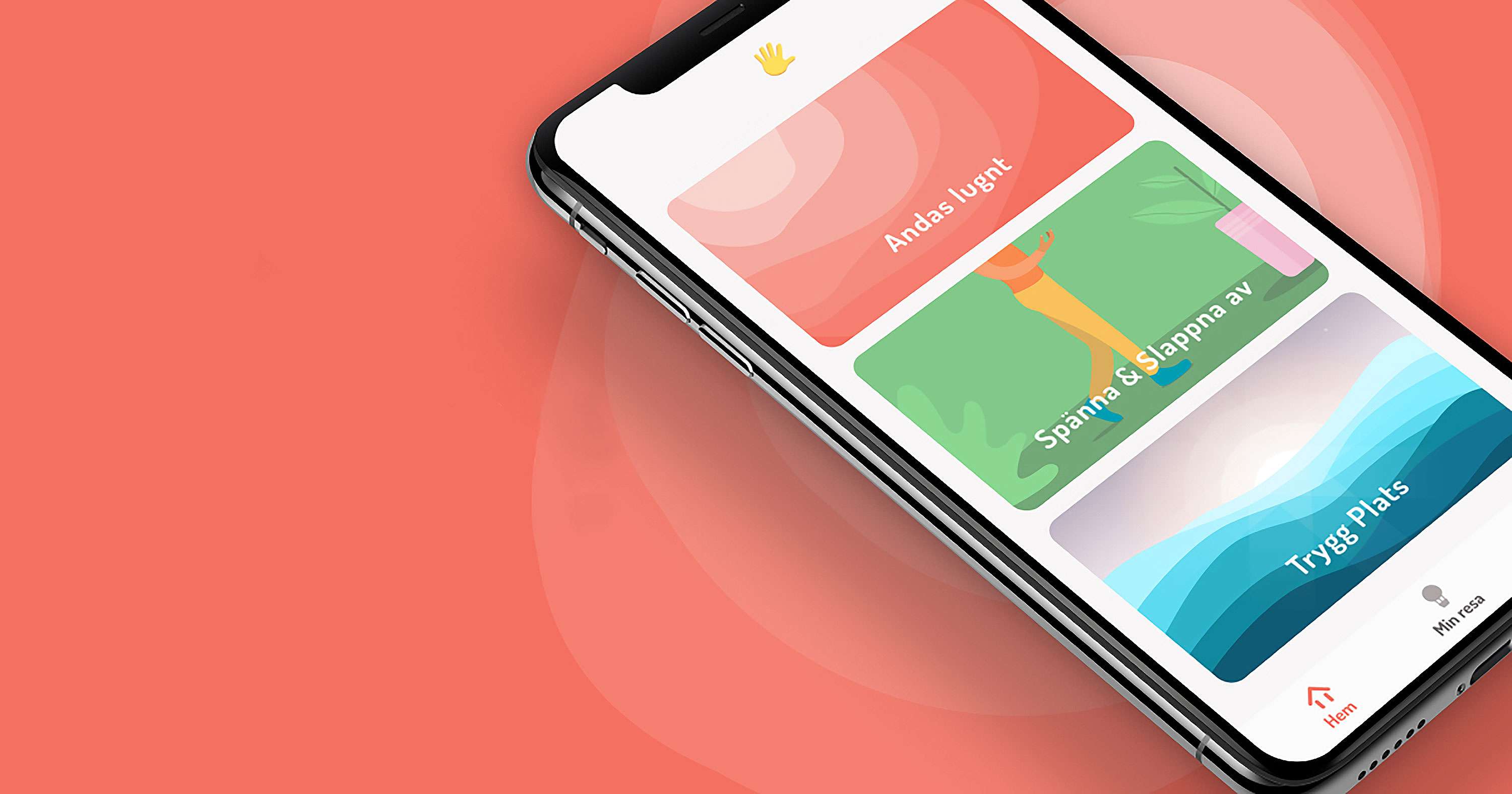 The Problem
Thousands of refugee children who have witnessed extreme violence and whose families have fled deeply insecure environments, struggle daily with processing and dealing with trauma and debilitating symptoms of PTSD and anxiety.
For these vulnerable children and youth, finding much-needed access to adequate mental health treatment can be incredibly difficult and isolating in a foreign country.
What We Did
ustwo partnered with Rädda Barnen (Save the Children Sweden) to design and build Safe Place, a meditation app specifically designed for refugee children and youth that provides simple and practical exercises that therapists use in the treatment of PTSD and anxiety. The app aims to ease both acute, immediate needs and to support continuous self-care.
The app consists of three exercises:
A breathing exercise that offers immediate relief when experiencing symptoms such as anxiety.
A series of excercises to slowly and effectively release muscle tension to help calm the body and de-stress.
A guided visualization consisting of soothing scenes and sounds to help the user relax and focus.
Within Safe Place, there is also further information and resources for users who are processing extraordinarily stressful or traumatic experiences.
The app is available in five different languages, English, Swedish, Arabic, Farsi and Somali, to be accessible to people that make up the largest refugee community, particularly in Sweden.
What We Learned
Among our users, we found that a sense of community and connection was important, especially as they were so far from their home countries. Based on this, we created the 'Love-bomb' feature, where the children could share positive emojis, creating a friendly and warm welcome whenever they returned to the app.
During testing, we saw the need for them to see their activity progression and receive feedback from the app, so we developed badges they could unlock to encourage them to repeat their meditation exercises.
Because the language barrier was a challenge, it was essential to design visual guidance and translate the app into relevant languages like Farsi, Somali, English and Arabic.
Meaningful Impact
As well as being awarded in the Fast Company Innovation in Design Awards in both the Health and Social Impact category, the app brings much-needed support to hundreds of thousands of refugee children and young people suffering from anxiety and PTSD.
By making simple yet effective exercises accessible in their everyday lives, Safe Place helps them to reduce their anxiety, manage PTSD symptoms and connect with other young people who are experiencing the same issues.