Our Work
Transforming the SharkClean® app, from core functionality to unique new features.
A new flagship feature
Shark is the maker of innovative world-leading vacuums. As part of the SharkNinja family, Shark is popularly known for their robot vacuum cleaners designed to help people achieve a clean space while freeing up time. To coincide with the release of their latest robot vacuum, Shark developed a new UltraClean Mode to make it easier for users to maintain a tidy home.
They asked us to help define and design the flagship UltraClean feature and integrate it into the existing SharkClean® app. Our brief was to improve the customer experience of the app - and improve people's relationship with the physical product - by solving critical user-identified problems and increasing its overall utility.
Immersion and the North Star Vision
To deliver a more satisfying experience for a user, the first step is to identify their needs and expectations. During our research phase, we read user reviews for the SharkClean® app and worked with Shark's consumer insights team to uncover pain points for existing users. We also delved into home cleaning videos on YouTube to really understand the connection people have to cleaning, and what's important to them when choosing cleaning devices.
This gave us a robust, data-driven understanding of the connected cleaning space, and allowed us to extract meaningful user insights and ideas for users' dream cleaning experience.
From here we distilled a North Star vision for our work: to use the SharkClean® companion app to transform Shark robots from impressive cleaning products, into bona fide cleaning partners: proactive, intuitive and reliable.
Starting with UltraClean
All great journeys begin with a single step — or, in this case, with an innovative dual-pass cleaning action. Taking UltraClean, Shark's flagship new feature for 2021, from a whiteboard at Shark HQ to users' smartphone screens was the proving ground for ustwo as Shark's digital design partners.
For us to integrate the new UltraClean feature into the existing SharkClean® app, we had to gain a deep understanding of user behavior on the app and the core function of UltraClean. Through conversations with stakeholders at all levels we dove into the "origin story" of UltraClean, honing in on the challenges they hoped the feature would solve for users.
After synthesizing these insights, we created a clickable prototype for UltraClean, situating it alongside existing cleaning functionality as a first-of-its-kind "mode", as well as delivering sketches to demonstrate how we'd bring the new app to life. We also conducted user testing to make sure our proposed designs resonated with Shark's customers. Once we received validation from users and the Shark team, we got to work building.
Our partnership with SharkNinja was a model of effective client collaboration across the full product lifecycle. Not only did we deliver against established KPIs, but we together worked to develop new expertise and ways of working for them that will outlive this engagement and increase SharkNinja's agility and velocity into the future.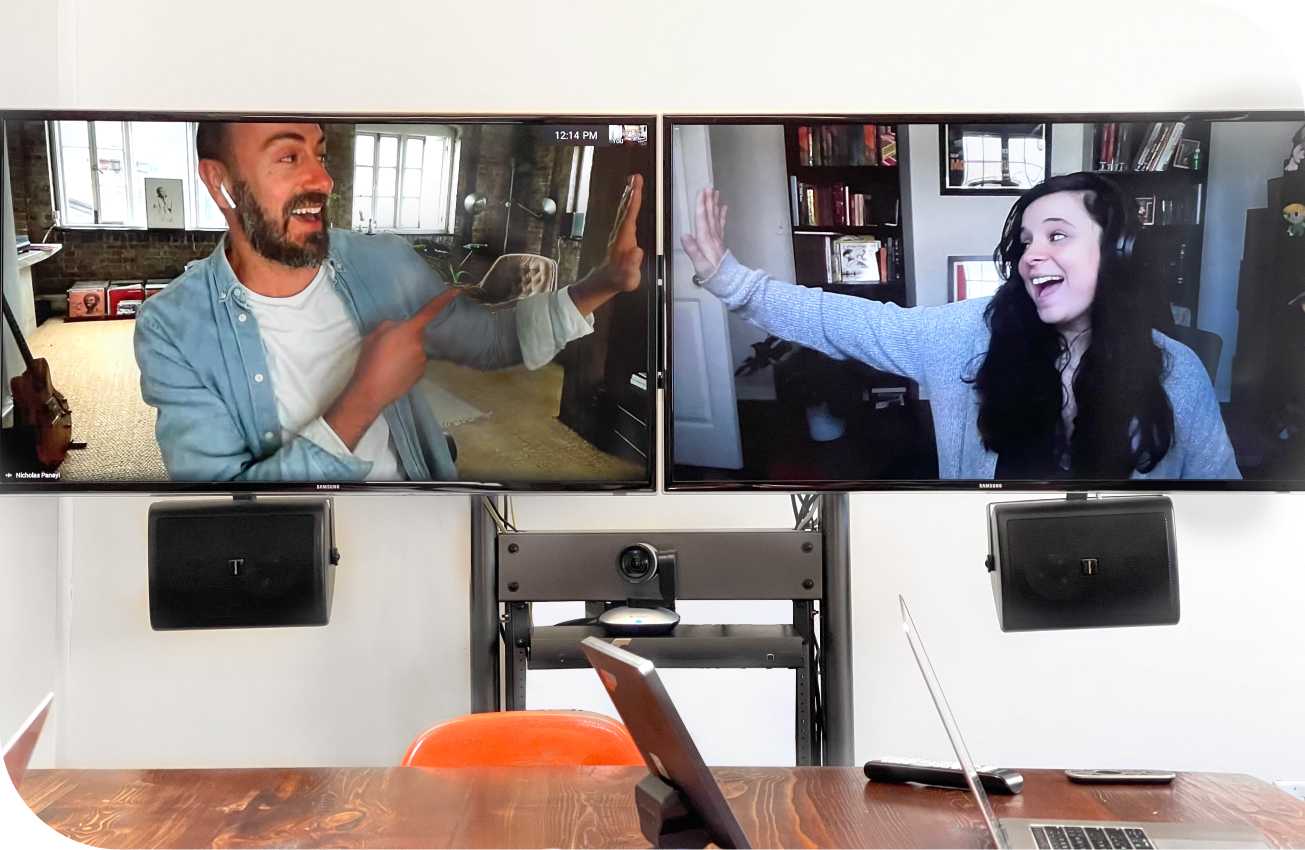 The journey to a 5-star app
Even as we focused our efforts on bringing UltraClean into the app, we quickly recognized that a more holistic redesign of the app was required to reach our goal of improving ratings. Major points of friction included the all-important Map Editing experience, Smart Controls and Pairing.
We took our learnings from redesigning UltraClean and applied them to other areas of the app. Our first initiative was to revamp the Map Editing experience. A map is not just the essential interface through which the user communicates with their robot to issue commands and receive information. It is also a representation of the home that the user shares with their family, friends, and, of course, their trusty cleaning partner.
Cleaning is personal
The feeling of home is unique to each of us, so personalizing the SharkClean® app was central to creating a better user journey. By redesigning the SharkClean® map layout, users can now differentiate between various rooms and zones in their home, therefore improving confidence in what and how you are cleaning.
Users can also interact with their map in a deeper way, for example changing the name of their living room, bedroom or kitchen to something more meaningful. We created education around this feature, made it easier to use, and made it more apparent how it would impact your cleans. And by introducing a 'Spot Clean' feature, users are able to quickly clean specific areas of their house.
With these functional and emotional factors in mind, our Play Thinking framework allowed us to identify opportunities to design for "joy to be had" as well as "jobs to be done", making the map creation and editing process more enjoyable and efficient.
Lastly, our newly designed dashboard placed the revamped map and cleaning features at the heart of the new SharkClean® app experience, giving users full control over where, when and how they clean their home.