We instilled a new culture and way of working that has empowered Three's teams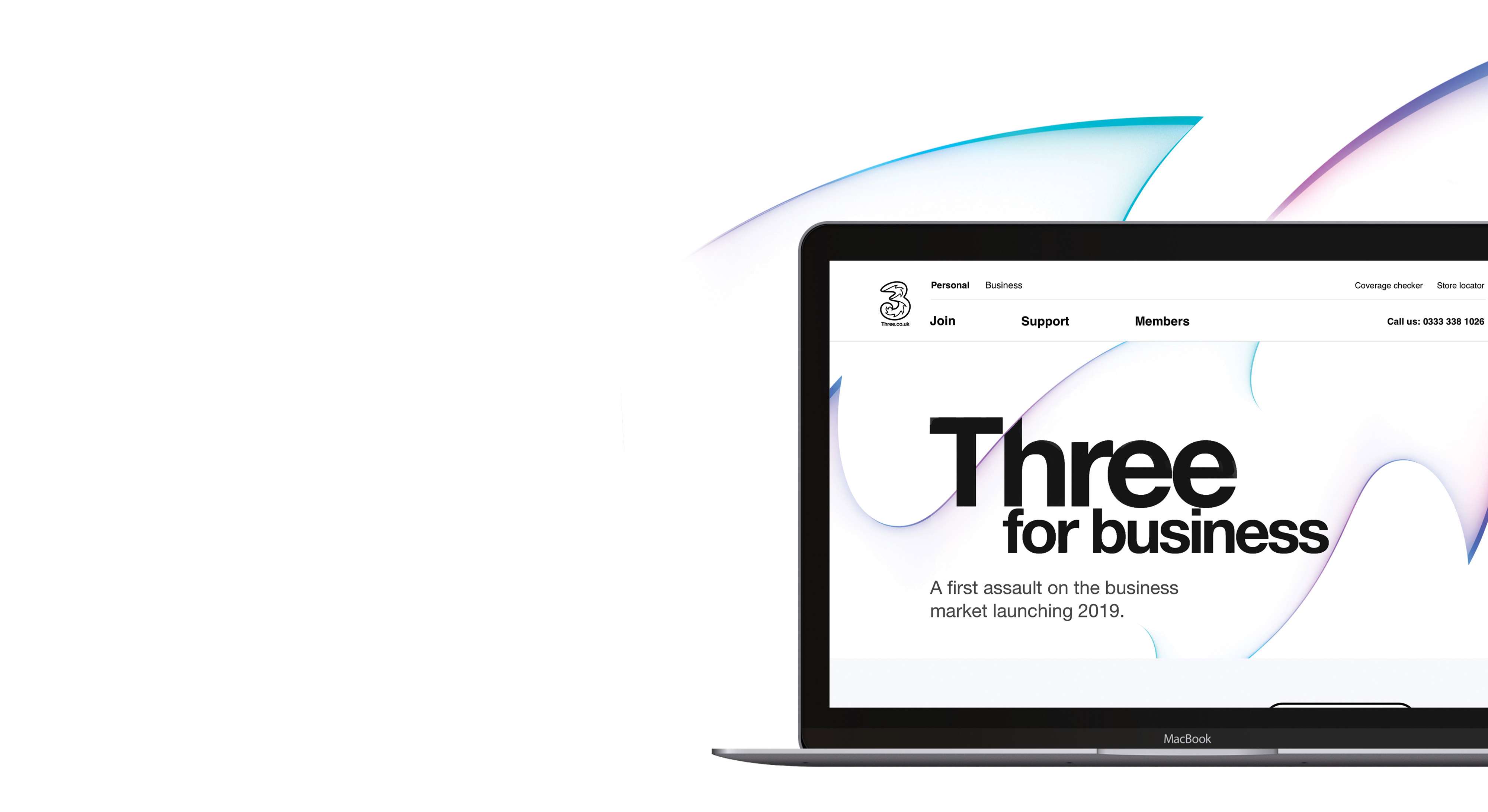 Three is a Fortune 500 telco, providing mobile phone and broadband services across the UK. ustwo's relationship with Three started out with a brief to design a future vision of emotional propositions for customers, and developed into an extensive engagement spanning two-and-a-half years, touching every line of business, every department and every part of the customer journey.
50:50 focus
Our brief was both to develop propositions that would boost Three's reputation and customer acquisition, and to make it a fantastic and rewarding place to work – measured by their Employee Net Promoter Score (eNPS). Essentially, we were to make Three desirable, inside and out.
Over the past two-and-a-half years, we've worked with pretty much every corner of Three's business: pay-as-you-go, contracts, handsets, 5G – all the things they sell and do. It's been really rewarding to see how positively their teams have responded to and adopted our ways of working.Collin Lyons, Delivery and Transformation Director at ustwo
True to our Make Together Learn Together Change Together mantra, we brought in a creative curriculum designed to empower Three's teams to become change agents within the business by living three key behaviours: Agile, Collaborative and Customer-obsessed.
Through this approach, we achieved tangible business goals while instilling a culture that would enable Three to continue making strides forward after we stepped away. We created 20 propositions, reduced the time it took to create a proposition from six months to just six weeks, and placed real customer needs at the centre of their thinking.
It was a fantastic learning experience working with ustwo. Their determination and ability to get a deep understanding of our customers made them an invaluable voice in board meetings, helping us make the right decisions – for the customers and therefore ultimately for the business."Jasmine Skee, Director of Propositions at Three
Meaningful impact
At the point when ustwo stepped away, Three's eNPS was at a higher level than it had been in two years, and told a story of a team that believes in the propositions they're developing, the service they're providing and the business they're working within. Armed with new ways of working, we are confident they will continue to drive Three forward with exciting experiences their customers need and want.
Take a look at our alpha case study to see more of our work with Three.